Experience Kasandrinos in our original "Niata"  bottle, designed by true olive oil purists. 
The olive used in our olive oil is the Koroneiki which is grown in the perfectly warm and stable climate of the Southern Peloponnese.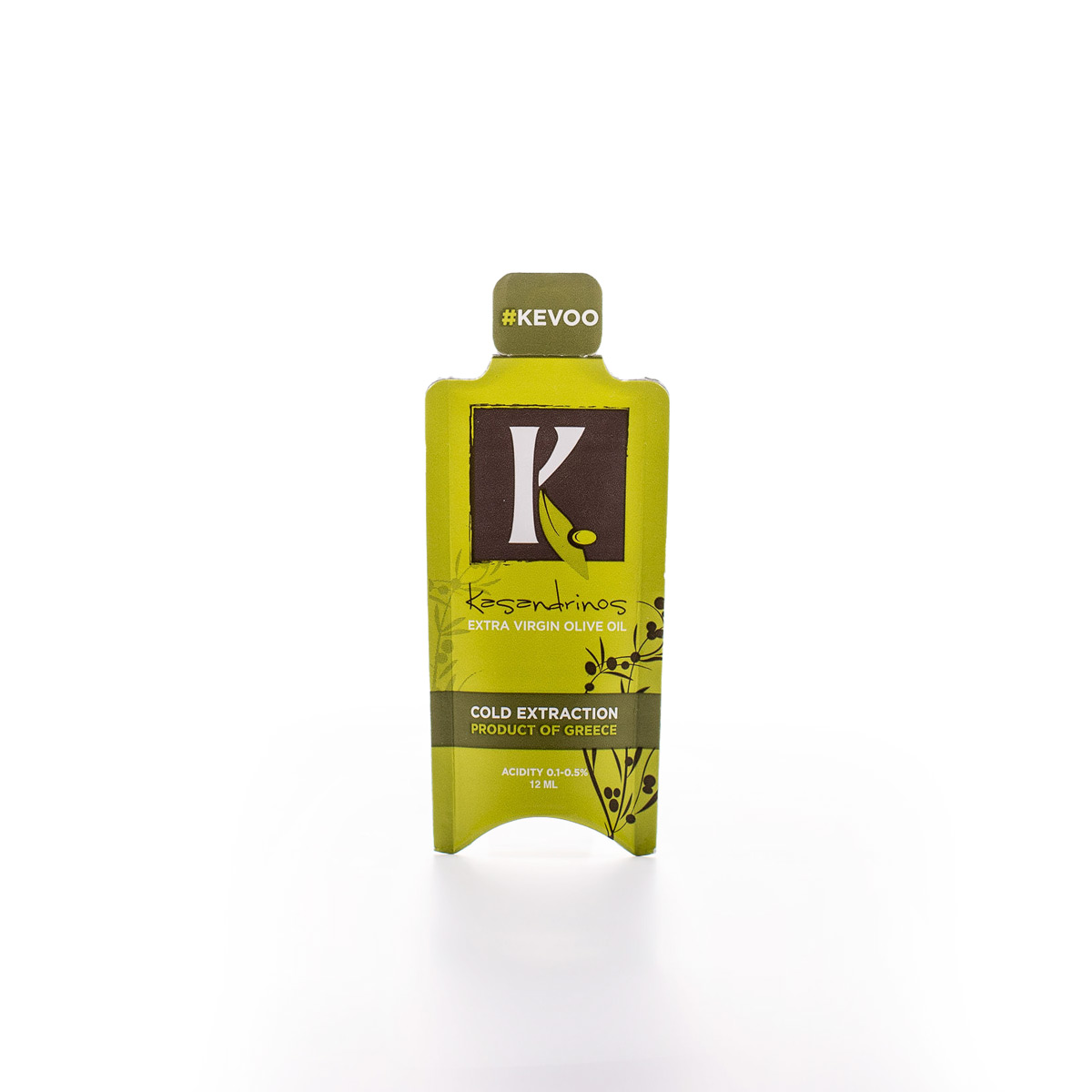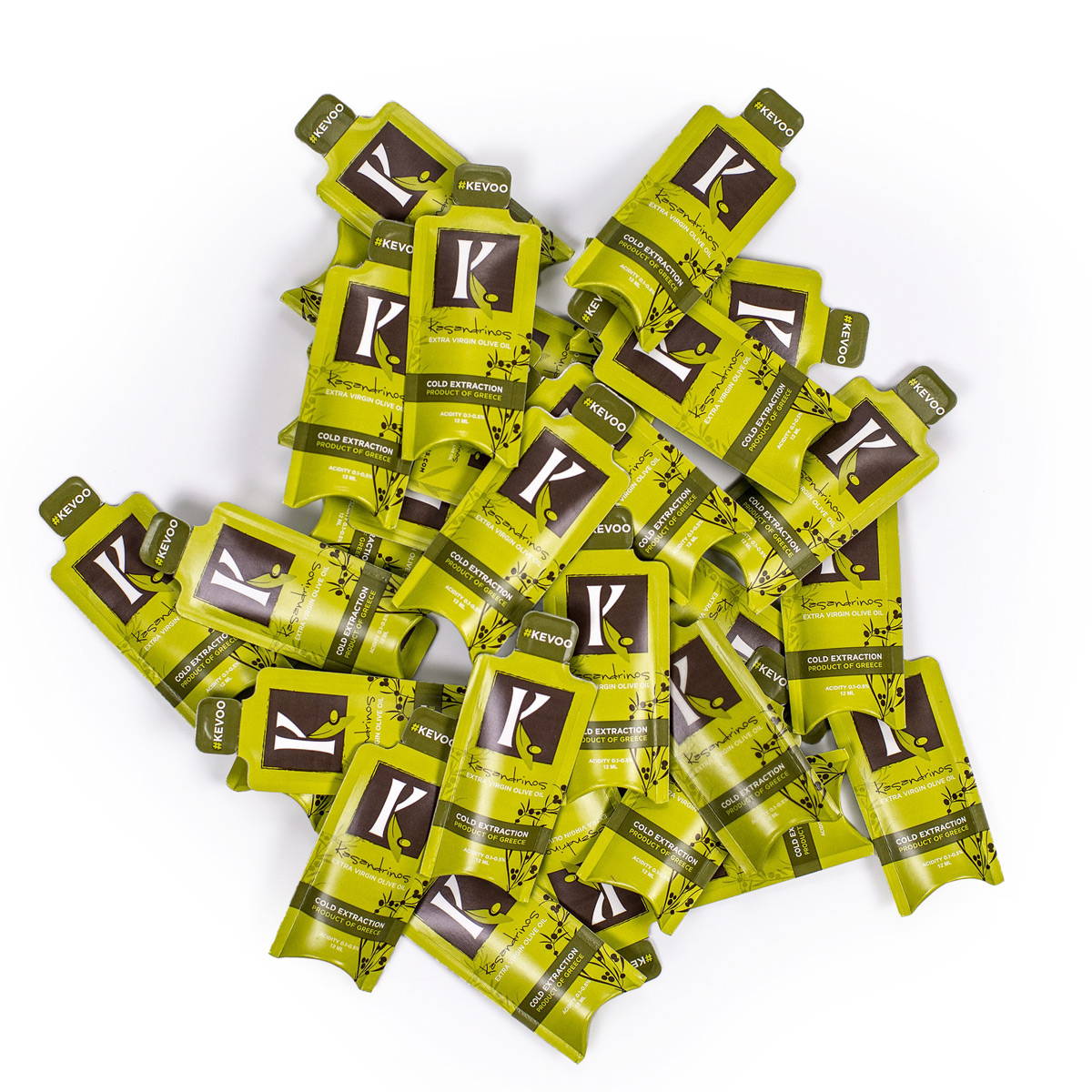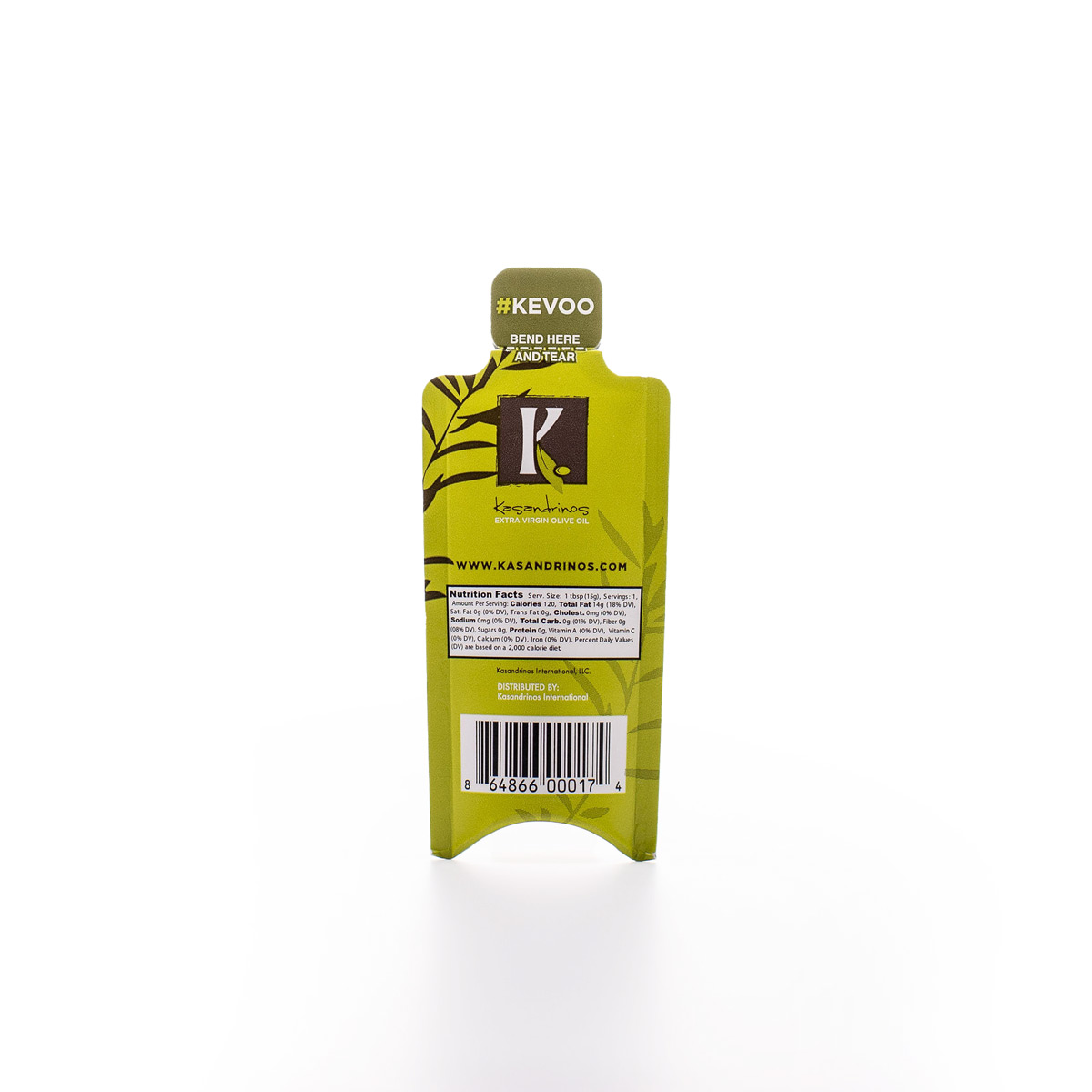 Have you seen our individual serving Kasandrinos olive oil packets?
Prepare to be amazed! And even though the product speaks for itself, we are going to give you 10 extra reasons to love it!
They are perfect for traveling.

 Just because you are on the go doesn't mean you have to forgo your daily dose of healthy fats! Even airplane food tastes like a proper A-class meal drizzled with a few drops of high-quality olive oil!
They are a daily health reminder.
Life gets hectic, we get it! So, we could all use a little help and a friendly reminder to stay on track with our health and fitness goals. When you carry these around you are constantly reminded of your goals. We like to think of it as a delicious pocket-size note!
Sustainable Packaging.
Just when you thought that olive oil could not get any better! The Spartan packs use approximately 93% less plastic than similar-sized bottles and tubes. Moreover, they are fully collapsible, and the empty packs occupy only 32 cubic inches as opposed to 432 cubic inches occupied by the same number of empty plastic bottles. This represents a 92% reduction in waste space. Wait, there's more! The ink and varnish that we use on the Spartan packs are water-soluble to eliminate harmful pollutants.
High fives to our eco-conscious clientele!
They are the best conversation starters.
Looking for ways to break the ice? Try popping one of these beauties out of your purse or pocket and watch the comments flow. Who cares about the weather? We want to talk about things that we are passionate about! Like olive oil, cooking techniques, and delicious food! Just make sure to tag us with your funniest comments and reactions, we would love to hear from you! @kasandrinos #kevoo
They are lightweight and leak-proof.
So, completely carefree! Our packaging withstands rigorous testing for compatibility and stability and it is tamper-evident without requiring an additional seal or materials. They are perfectly sealed so they will not spoil no matter where your next adventure takes you! We cannot guarantee that every one of your adventures will be a success but at least your olive oil will be your true and trusted companion whatever happens!
They are ideal for meal prepping!
If you are as obsessed with meal planning as we are, you will appreciate the convenience and unbeatable ease of the Spartan packs!
The simplest and most efficient way to ensure a healthy diet is to plan ahead and have access to healthy, natural food at all times, especially midweek, when you feel overwhelmed by deadlines and back to back appointments. Shop for, and cook your meals once or twice a week and store in portions. Each day, grab your lunch box and your Spartan packs and you are good to go! If you are meal prepping for your loved ones too, nothing says 'I want to grow old with you' like a Spartan Pack of heart-friendly olive oil.
You are probably already on our online shop, ordering your Spartan Packs by now, but before you go let us remind you that you can SUBSCRIBE & SAVE 50% off your first order!
See you at the shop!
Family
has always come first
The Kasandrinos family all share the same love and passion about their Greek roots. Bringing a piece of their culture into your kitchen is the reason they started this business.
OUR STORY
Why customers love us
see what they are saying
As a private Chef to the Stars, Kasandrinos is the only Olive Oil  I've had in my cupboard for the last 6 years. 
Mary Shenouda
Kasandrinos Extra Olive Oil is the freshest and best tasting oil ever I've ever tasted. The integrity with which they bring these products to you is unparalleled, and the transparency about the product is something you can trusts.
Dianne Sanfilippo
Kasandrinos olive oil is an incredible product. As a chef, having guaranteed quality in a product that we use so frequently is crucial. Olive oil like this is a real treat to work with and you would do well to always make sure your panty is stock with some. Thanks for keeping Pete's Paleo kitchen stocked with the best olive oil I've ever used.
Pete Servold
As a full-time food blogger and author, I cook every single day. I've gone through my share of olive oil brands throughout the years, and Kasandrinos extra virgin olive oil is by far the best quality olive oil I've ever used! I love the family behind the brand, the care that goes into ensuring the freshest oil, and of course the taste! It's the only oil recommended on LexisCleanKitchen.com!
Alexis Davidson
This olive oil is like medicine. One sip in the morning will boost you for the whole day. Use it raw. Use it wisely, treat it like gold!
Kostas Magoulas