What even is banana bread? Is it breakfast, dessert, a snack? 
Who cares. It's delicious! 
How about a healthier version of the classic treat, enriched with olive oil and flavored with a dash of orange zest and a hint of coffee? This one has the perfect amount of sweetness without being too heavy. At the same time, there's no overpowering amount of coffee used here; we want to taste the banana flavor.
Interestingly, olive oil is perfect for banana bread as it emulsifies and coats the flour, hence preventing it from absorbing too much water which would result in a loaf of dry bread.
Use ripe bananas to get a moist bread and be gentle when you are folding the dry ingredients into the wet ones.
Fairly simple and uncomplicated, this olive oil banana bread will surely become the highlight of your breakfast, brunch or coffee break.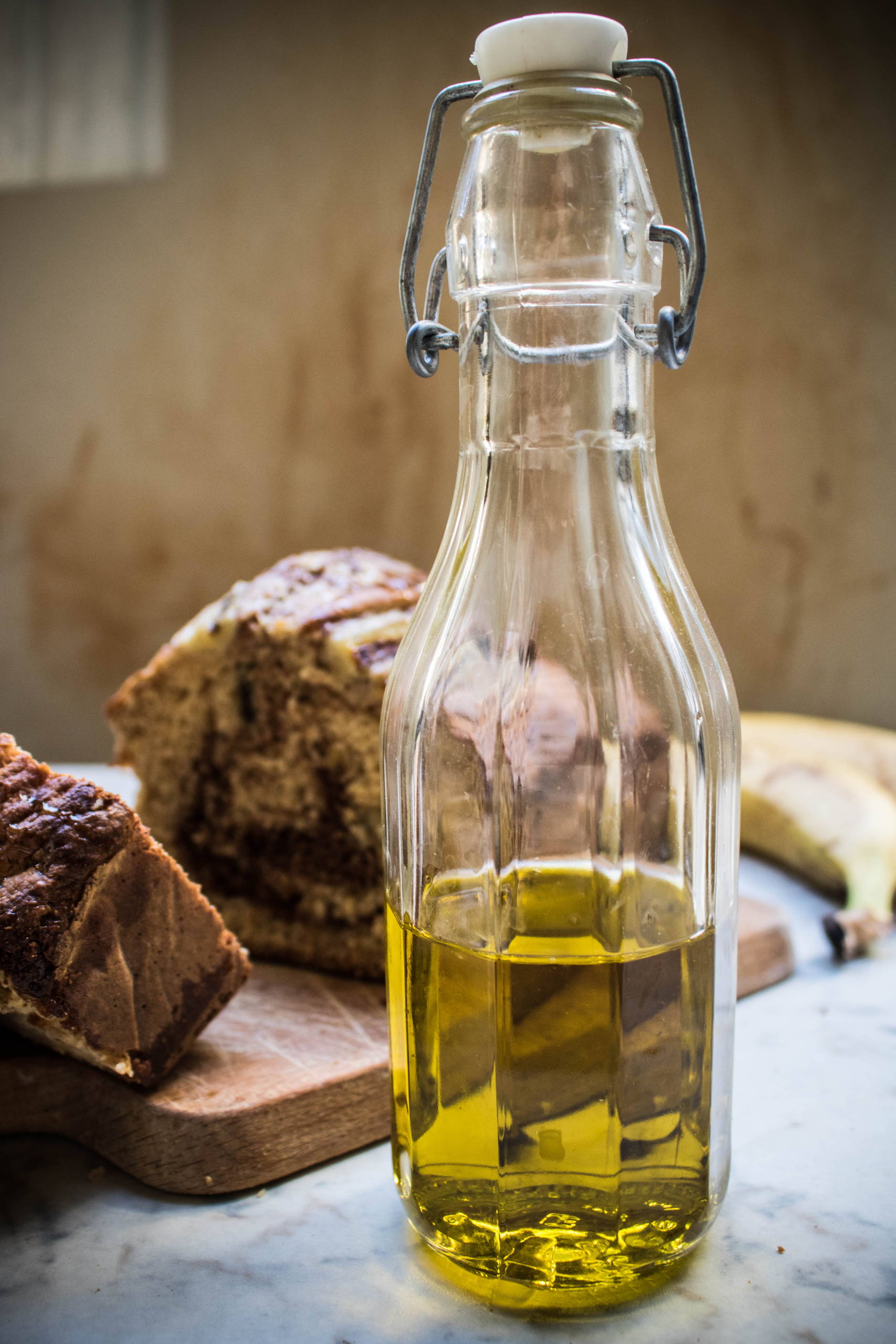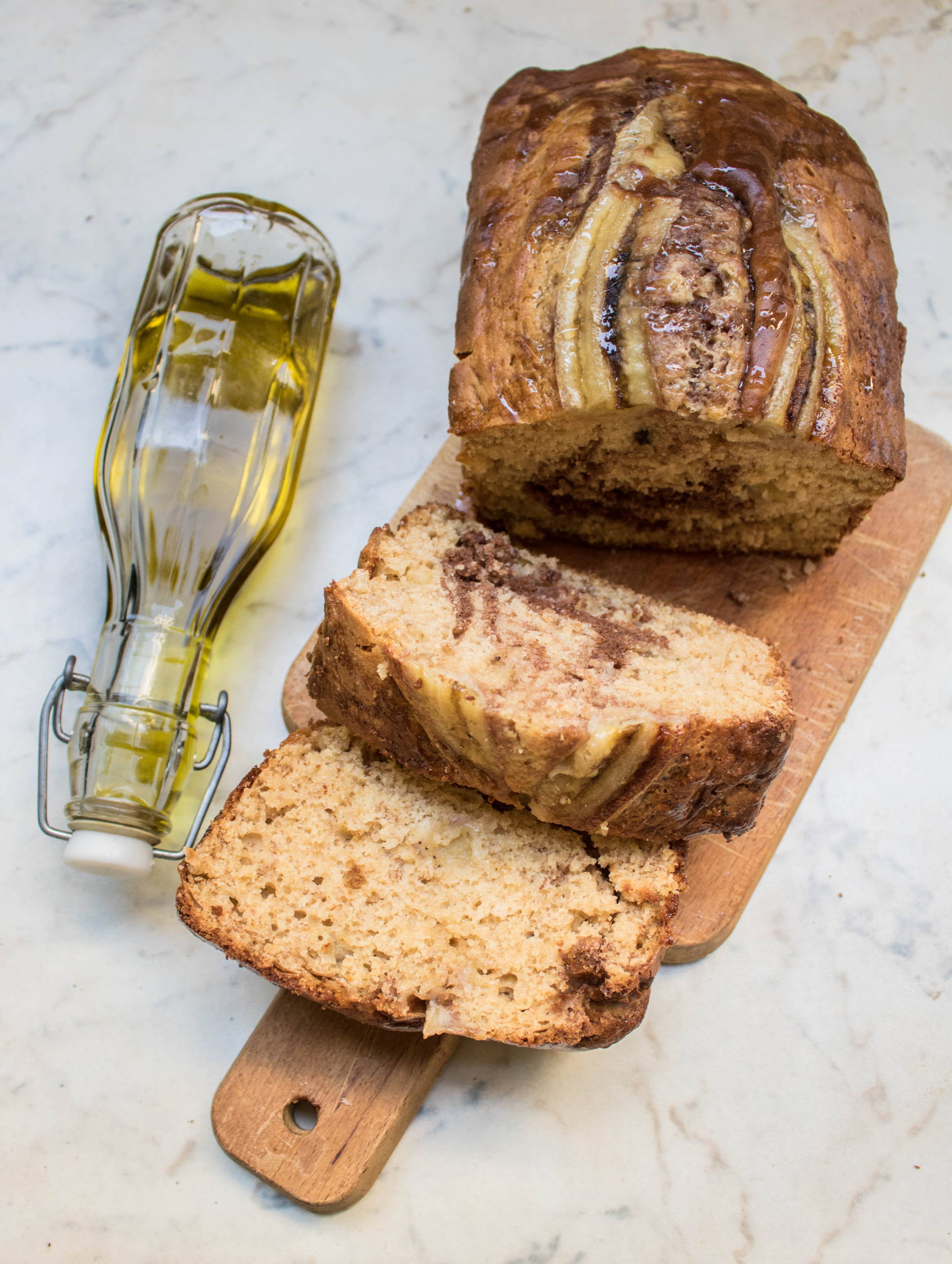 Creates 1 loaf
Preparation Time: 15 mins 
Cooking Time: 45 mins
1 cup all-purpose flour
1 cup whole-wheat flour
1 cup brown sugar
4 ripe bananas
2 eggs, lightly beaten
½ cup olive oil
Scroll down to download a printable shopping list for this recipe!
¼ cup Greek yogurt
1 tablespoon baking powder
1 tablespoon orange zest
1 teaspoon instant coffee powder or granules
¼ teaspoon salt
2 tablespoons honey (optional, to glaze)
Preheat the oven to 355°F and line a loaf pan with parchment paper. Alternatively, grease and flour the 

loaf pan. (but a piece of parchment paper will make clean up easier)

In a large mixing bowl mash 3 of the bananas using a fork. 
Whisk in the eggs, yogurt and olive oil and mix 

well. 

Fold in the orange zest.

Combine the plain flour with the whole-wheat flour in another bowl. 
Add the baking powder, salt, and 

sugar.

Start folding the dry ingredients into the wet ingredients until incorporated into a smooth batter.
Pour 2/3 of the batter into the prepared pan.
Add the coffee powder or granules to the rest of the batter and whisk to combine.
Pour the coffee batter on top of the banana batter and swirl with a knife to get a marble effect.
Slice the fourth banana lengthwise and place on the bread, cut side up.
Bake in the preheated oven for 40-45 minutes.
Allow reaching room temperature before glazing with the honey (optional).
Enjoy!