Chocolate Truffles you can make on your own
There is something utterly luxurious and decadent about chocolate truffles. They are so easy to make yet they never fail to impress your guests and they always look elegant and chic, served in pretty bowls and cake stands. Put them in a box wrapped in fancy tissue and you have the perfect homemade gift for your loved ones.These are made with olive oil which makes them ultra-rich and velvety while the addition of coffee adds a robust flare to each bite.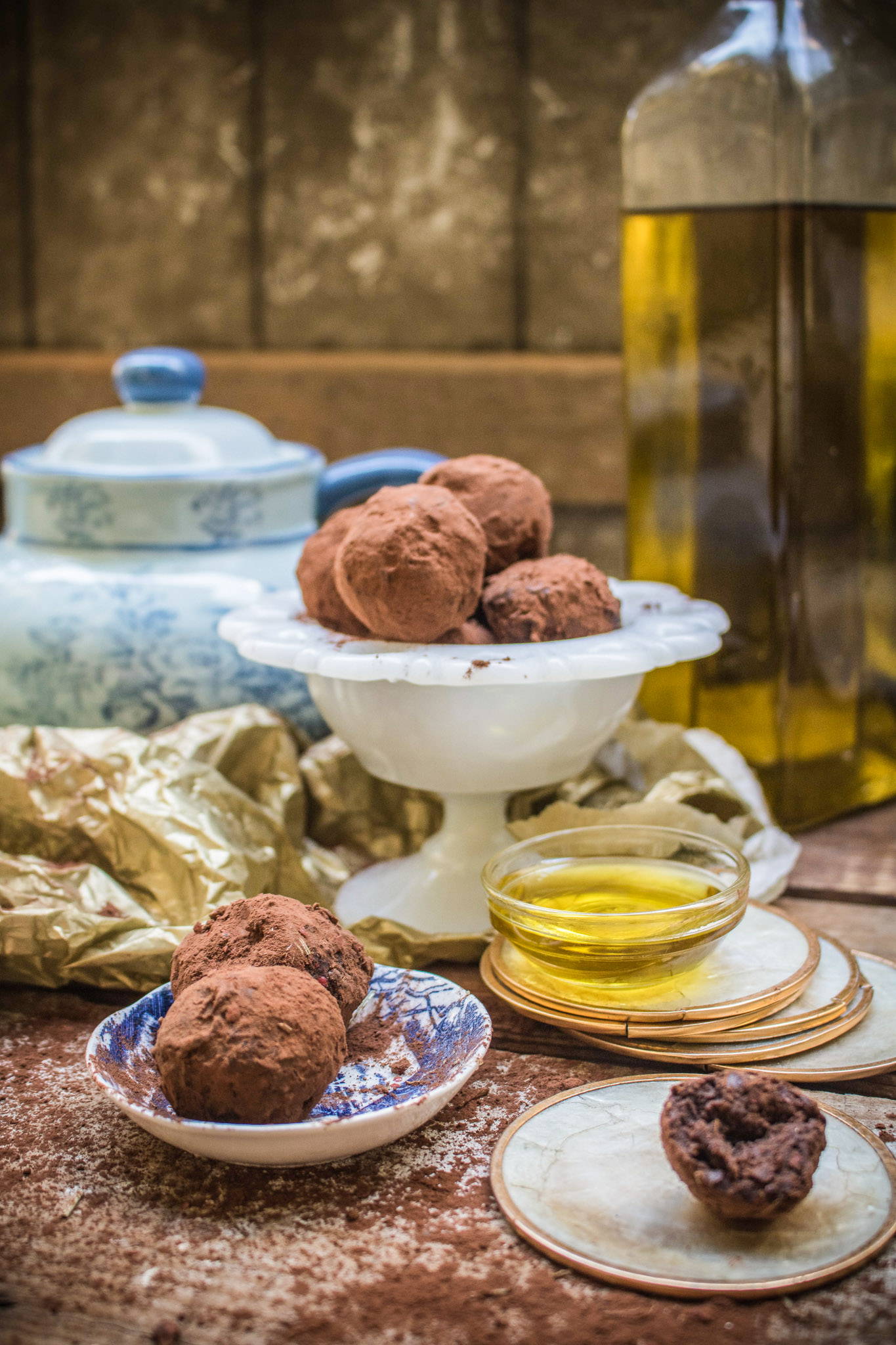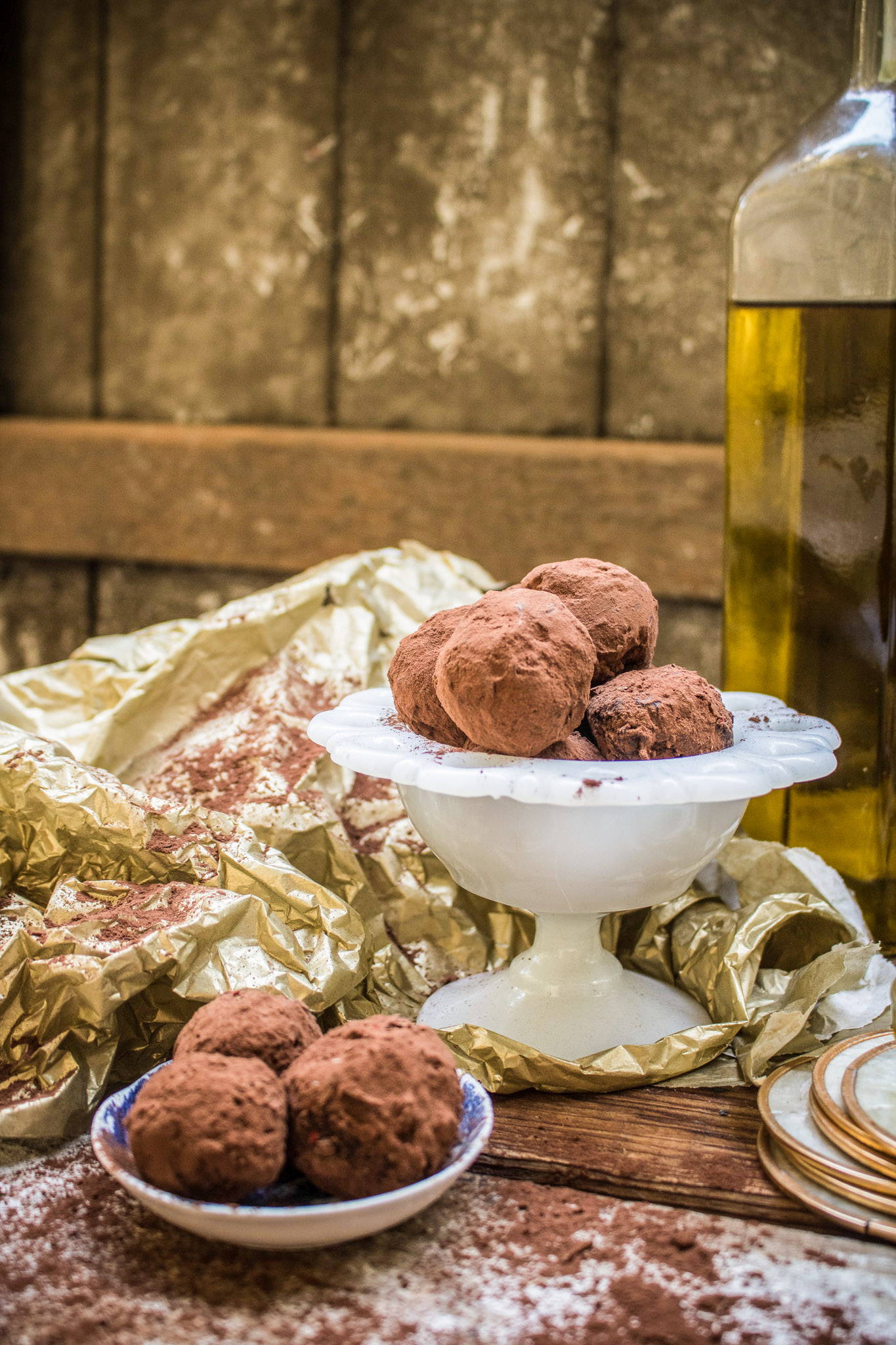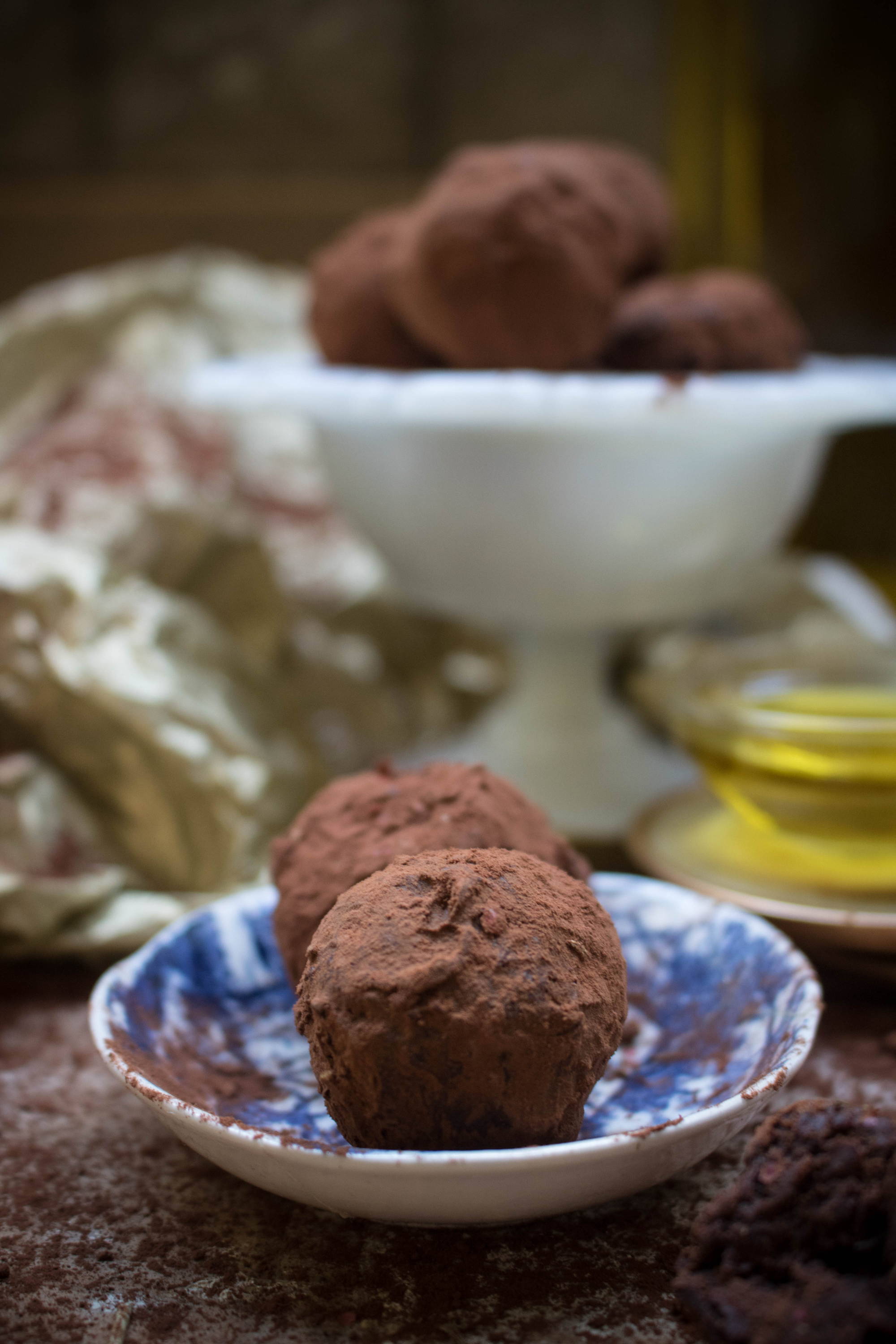 3 cups high quality dark chocolate 
1 cup heavy cream 
¼ cup extra virgin olive oil 
1 tablespoon instant coffee granules/powder 
1 tablespoon maple syrup 
3-4 drops vanilla extract 
¼ cup cocoa powder for coating
Heat the cream over low heat.

Break the chocolate into small chunks in a bowl and pour the hot cream over the chocolate. 

Add the vanilla extract, maple syrup and coffee granules/powder. 

Whisk until the chocolate melts. 

Fold in the olive oil until incorporated to a glossy and velvety cream.

Allow to reach room temperature and then set in the fridge uncovered for 2 hours or until it gets to a solid but workable consistency.

Spoon out bite-sized scoops of the firm chocolate mix, shape into balls and roll into the cocoa powder.

Enjoy!
Pick up the perfect size for you!