What to do with all the peaches in season!?
Another summer recipe that reminds us of the sweet Greek peaches that are perfectly ripe in July/August. This cake is fruity and light and when served with Greek yogurt or even ice cream it will take you to cake heaven. Don't be too careful about the presentation, in fact the more rustic it looks, the prettier it seems to be.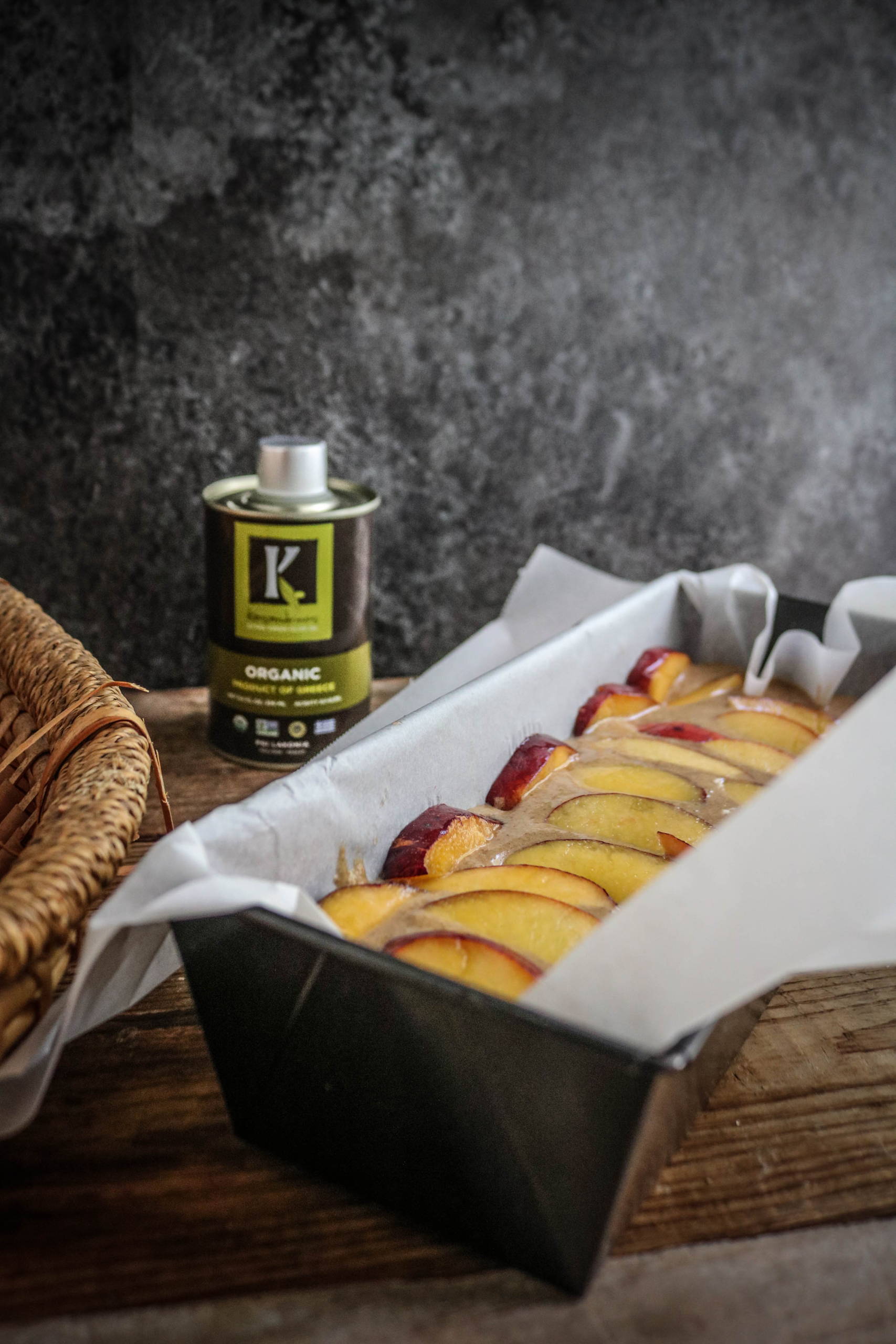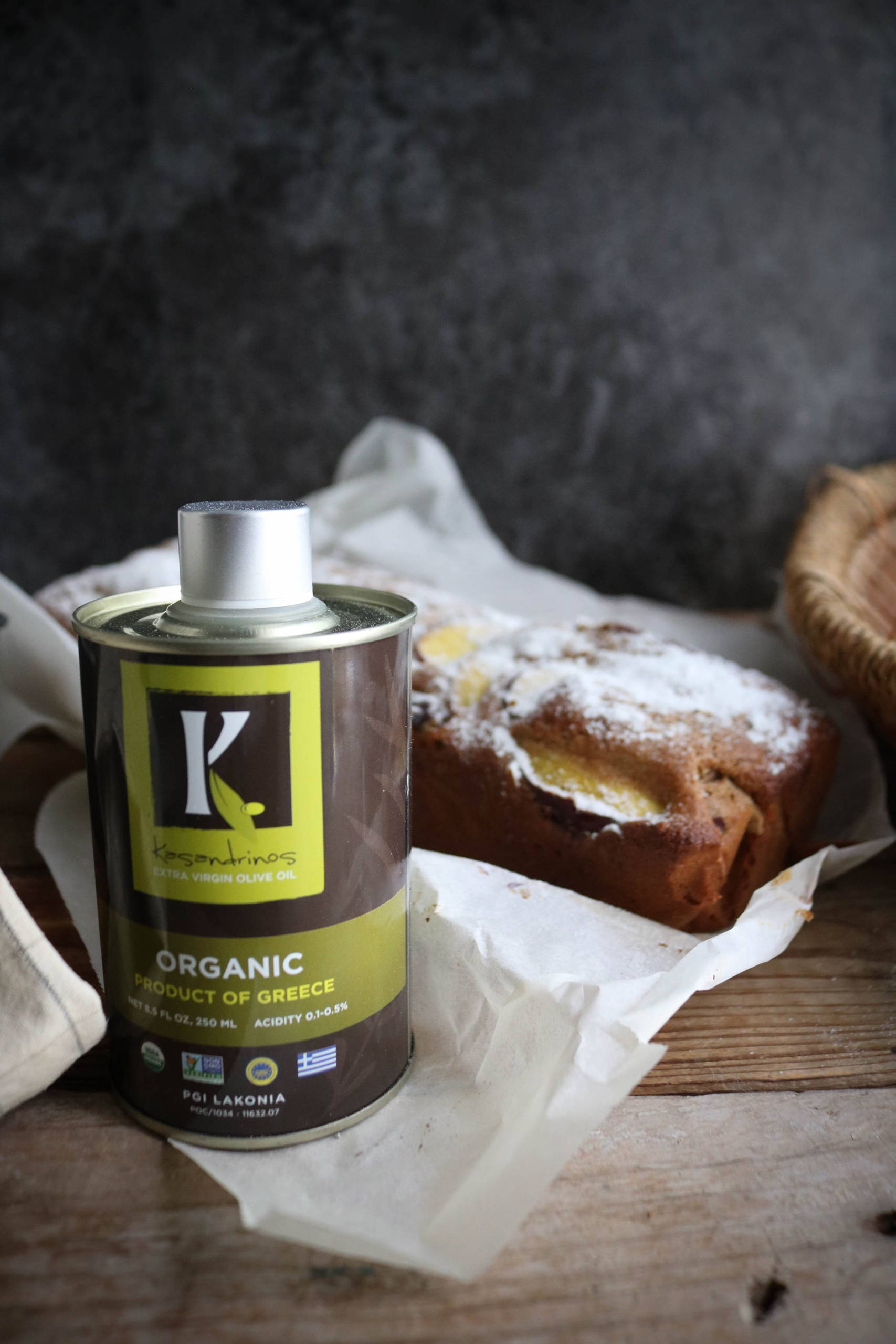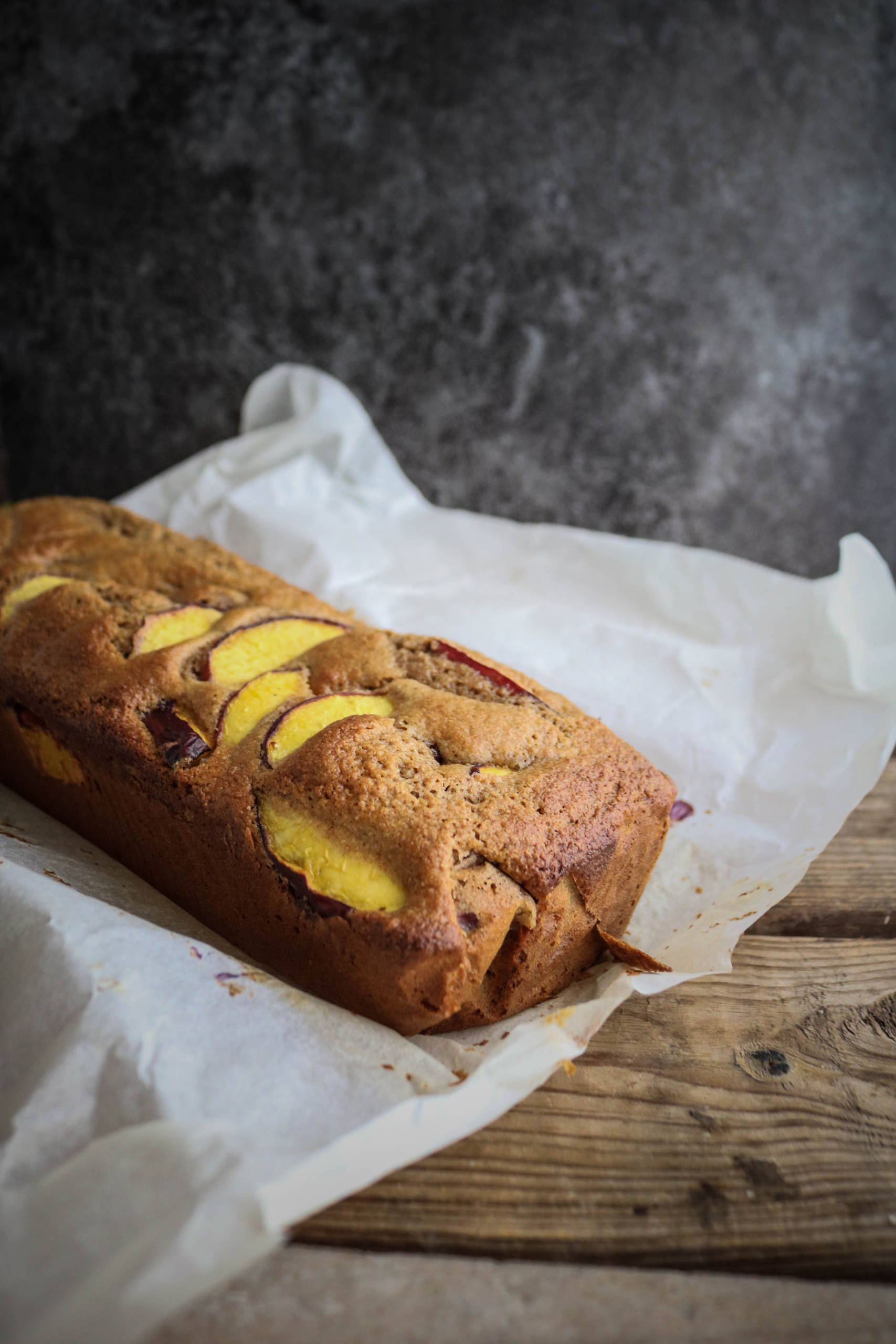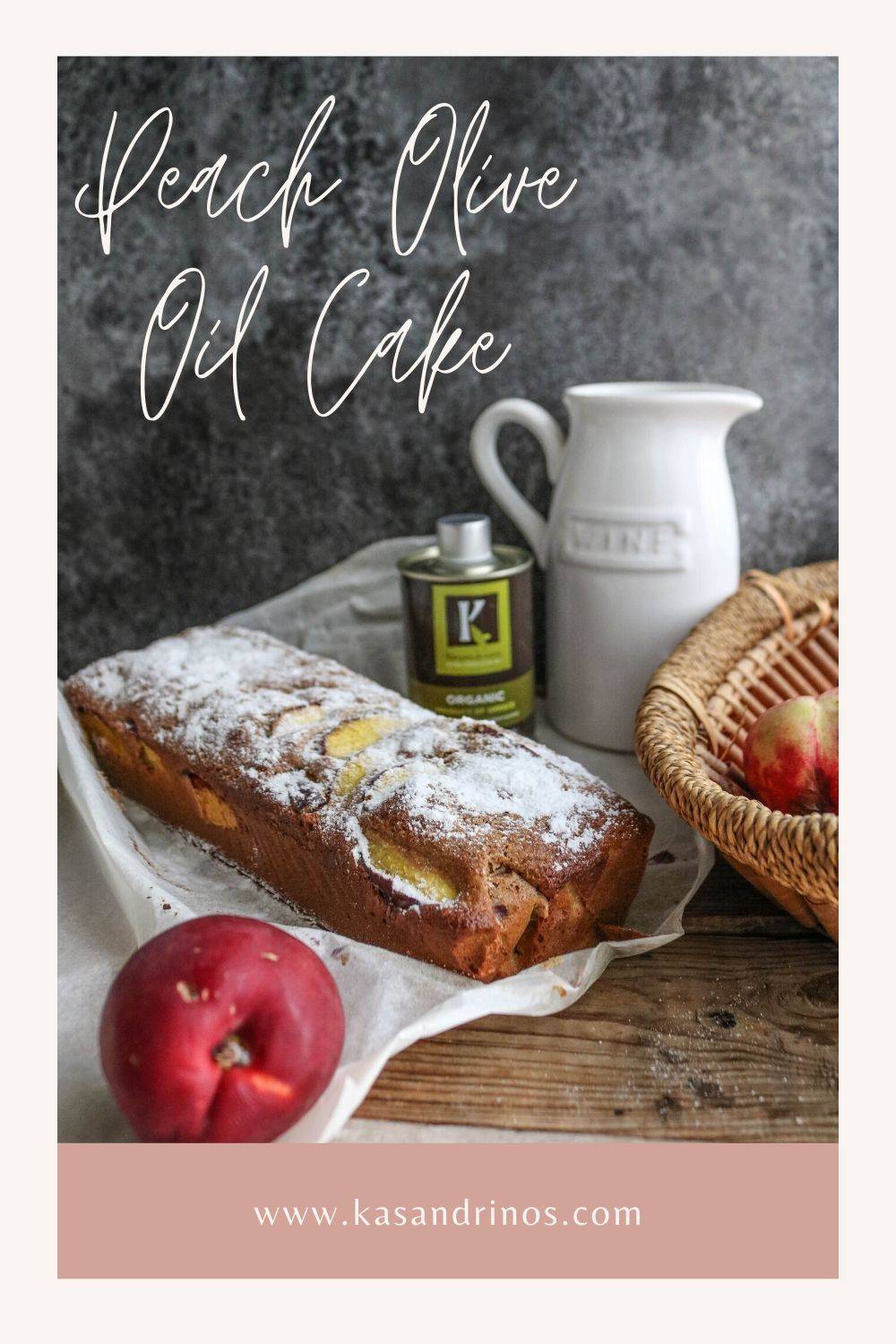 Serves: 8
Preparation Time: 10 mins 
Baking Time: 35 mins
3 ripe peaches, thinly sliced 
1 1/2 cups extra-virgin olive oil 
1 cup plus a couple of extra tablespoons sugar 
3 eggs
2 cups whole wheat flour
 1/2 teaspoon baking powder 
1/2 teaspoon baking soda 
1/2teaspoon salt
Optional, Greek yogurt, powdered sugar or vanilla ice cream, for serving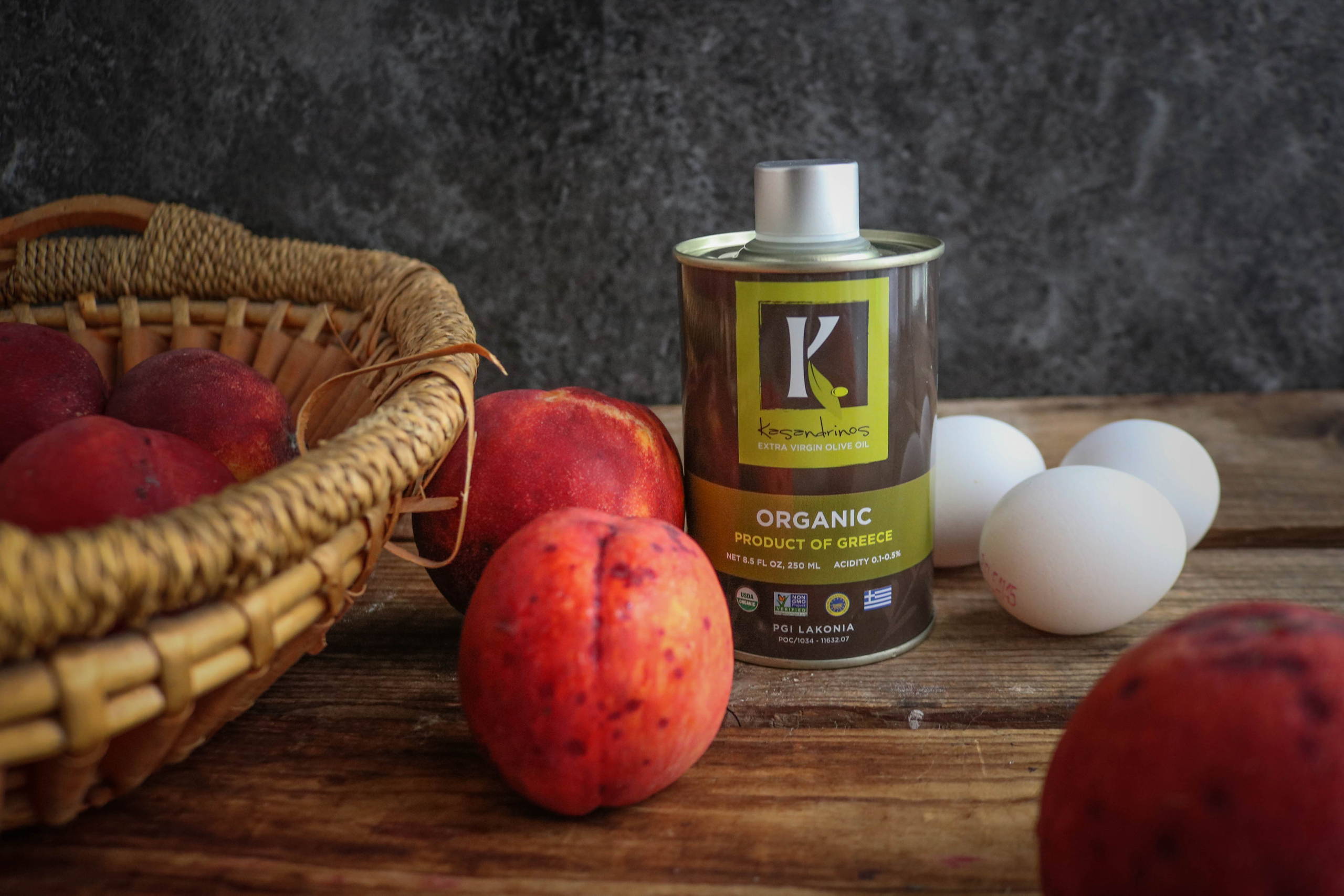 Preheat the oven to 200°C and grease a baking tin.

Marinate the sliced peaches with 1/4 cup of the olive oil, 1/4 cup plus 2 tablespoons of the sugar and the salt. 

Allow them to soak the flavors for 10-15 minutes.

Whisk the eggs with the remaining sugar and extra virgin olive oil. 

In another bowl, whisk the flour, with the baking powder and baking soda. 

Add the dry ingredients into the egg mixture. 

Add the peaches with their juices. 

Pour into the pan and bake for 35 minutes, until golden and a toothpick inserted into the centre comes out clean.

 (Optional) Serve with Greek yogurt, powder sugar or ice cream.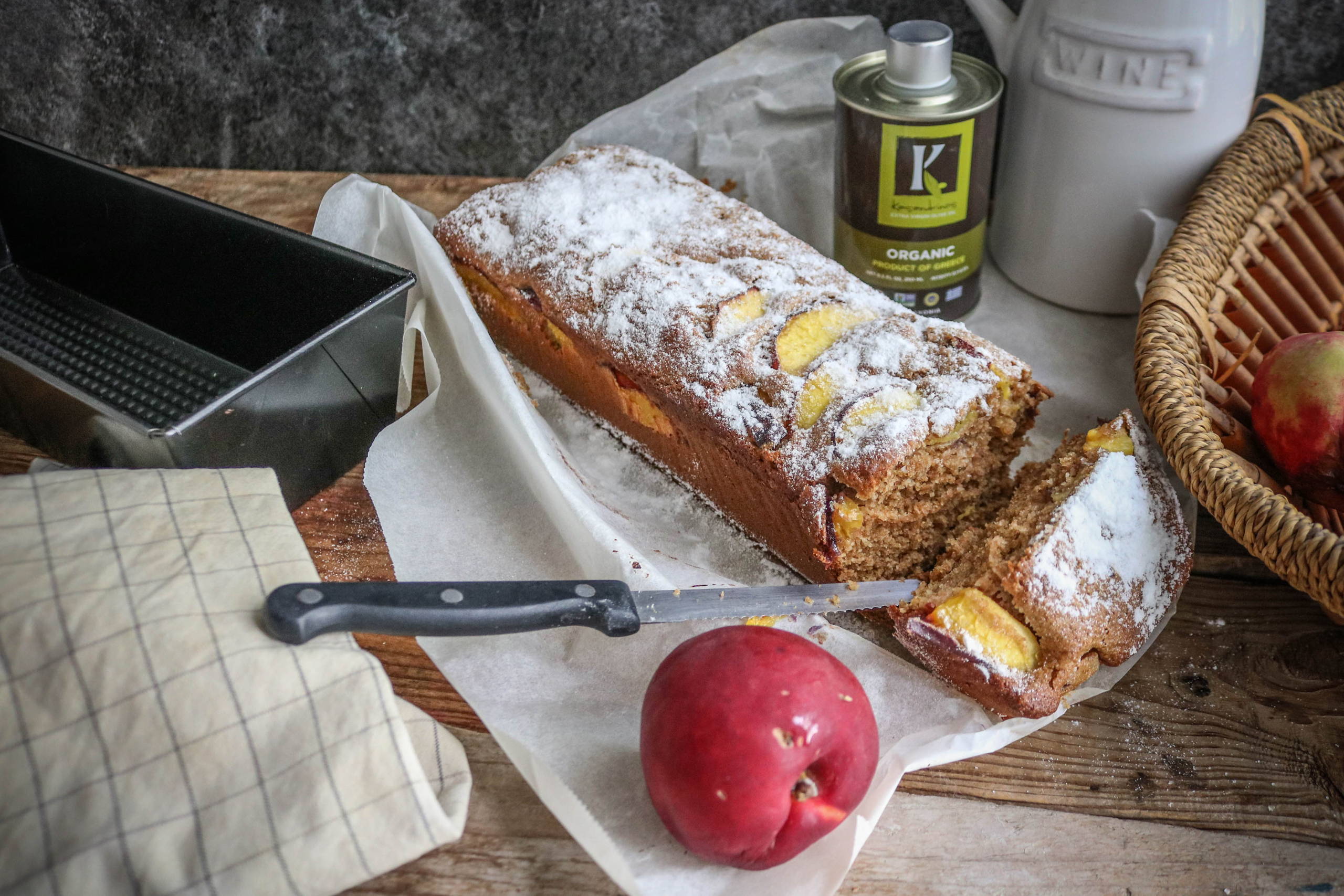 Pair our KEVOO with your dish