Kasandrinos was destined to be apart of our lives forever
Tony and Effi, the founders of Kasandrinos, grew up surrounded by the purest olive oil. From a young age, it was instilled in them by their parents that the quality of the food you eat is of the highest importance. Spending their summers in Greece and eating predominately a mediterranean diet, they learned the olive oil was the foundation of a delicious meal.
As an active Marine, Tony was always joining new communities every time he moved. When stationed in Philadelphia, Tony joined Crossfit Center City and started sharing his family's olive oil with fellow foodies. The demand started to grow when word got out and everyone wanted to take their own bottle home. With the encouragement of great friends, Tony soon started the business and reached out to his sister, Effi to become his business partner.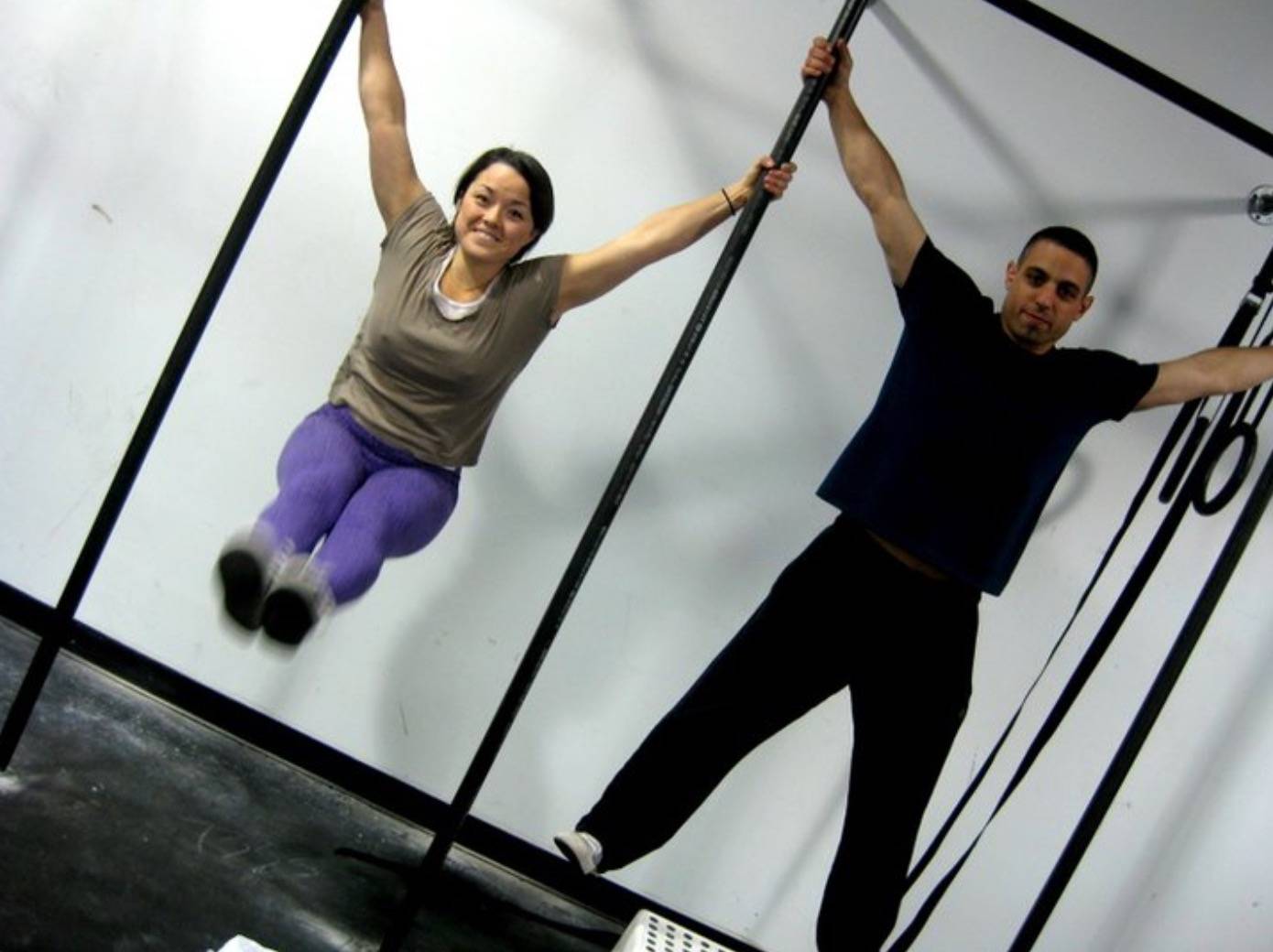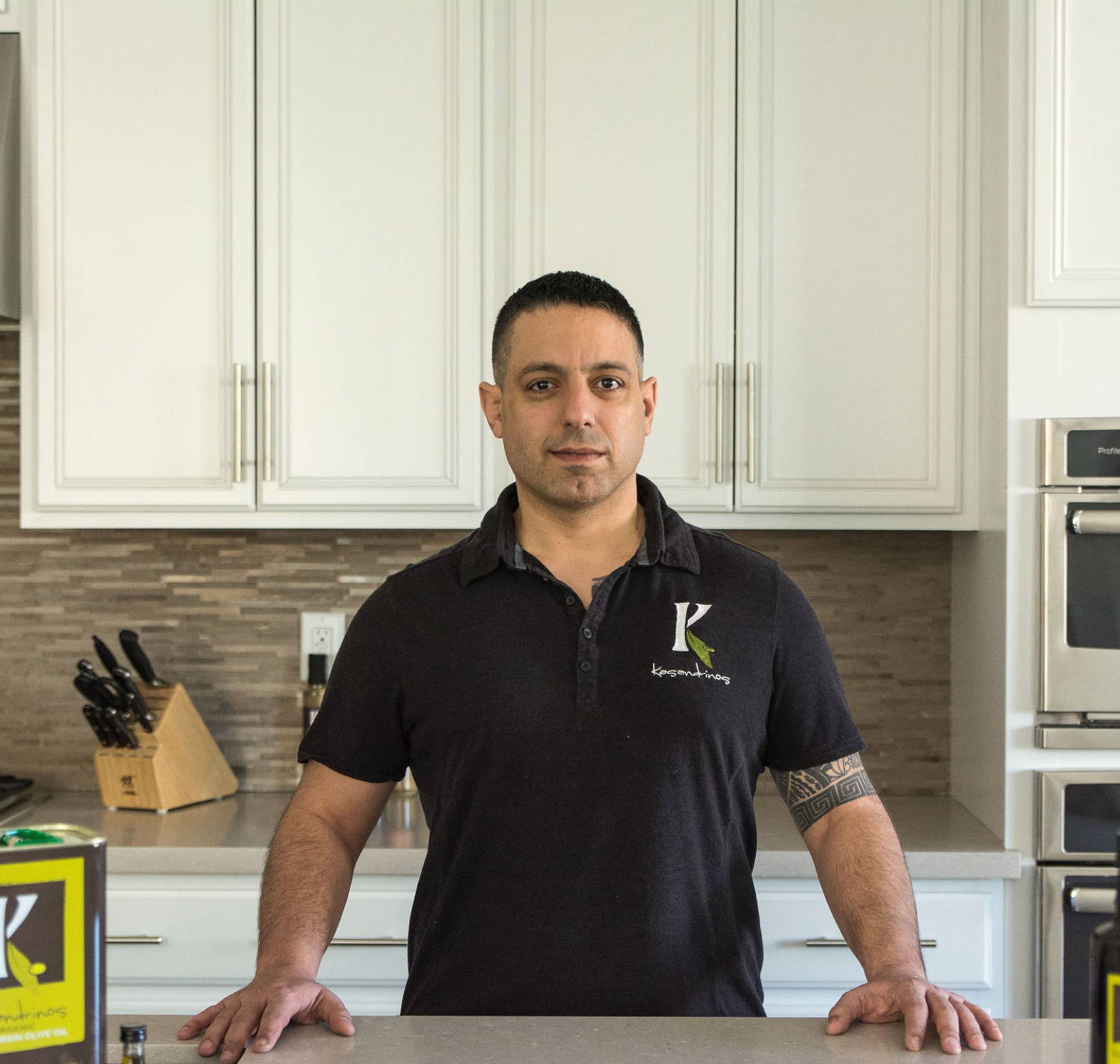 Tony is a native of Rochester New York, but also spent a good portion of his childhood in his fathers village, Niata Greece.Upon graduating the Aquinas institute, he joined the Marine Corps in October of 1997 where he is currently serving on active duty (retiring in 2019). Tonys duties have taken him all around the globe.On his free time, he enjoys being outdoors, hanging out with family and traveling (especially to Greece)Tony currently resides in the Hudson Valley of New York until he retires from the military and then will be moving to Las Vegas to pursue Kasandrinos International full time, while spending as much time as possible back in Greece.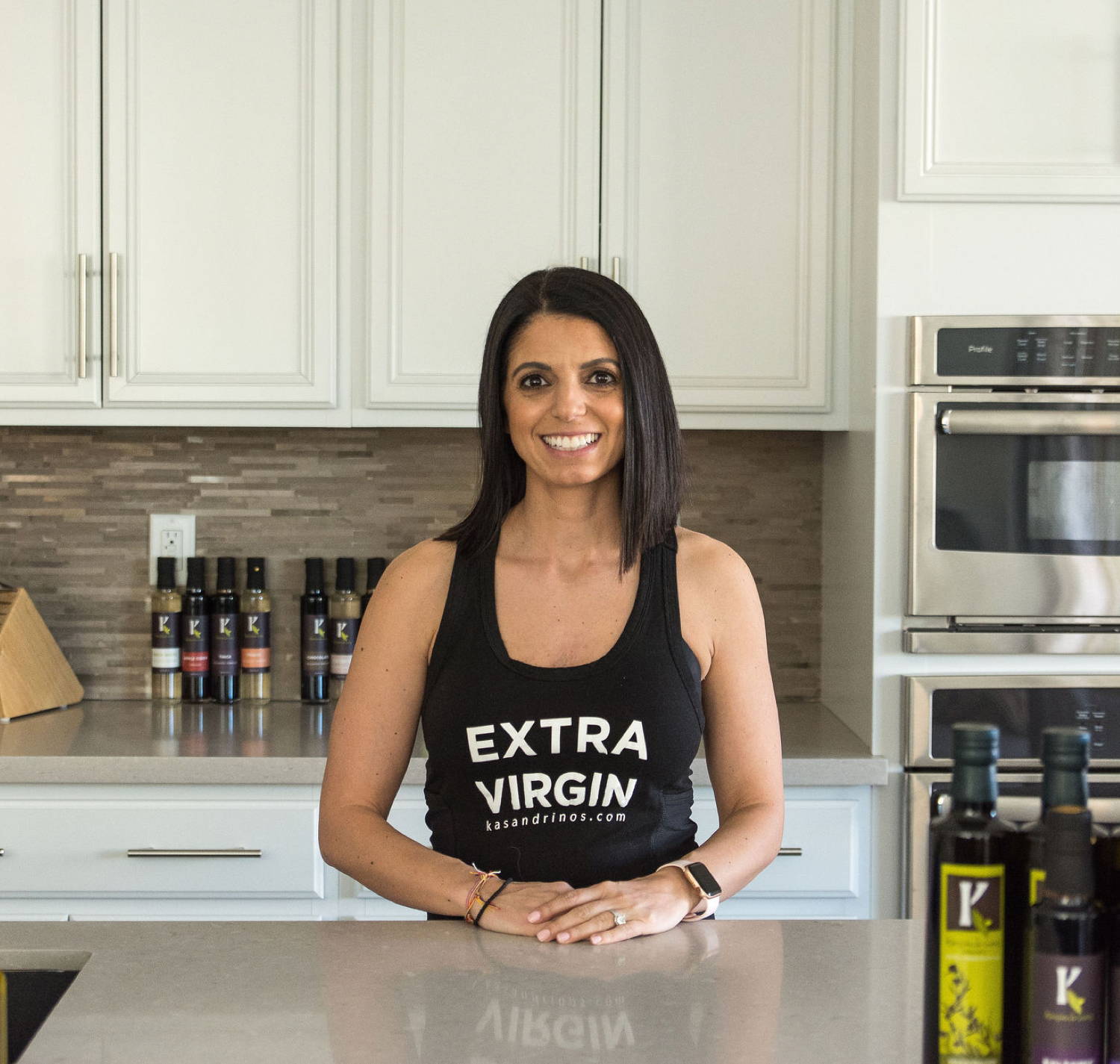 Effi Kasandrinos Booth is a 2003 graduate of Maryland University. After receiving her diploma, she moved to Chicago, IL to pursue a ten year career as an Executive Assistant to multiple investment bankers at JP Morgan. In Chicago, she married her husband Brian and brought their first daughter, Ava into the world. In 2014, Effi and the family moved to Las Vegas, where she now works as an Executive Assistant to the CFO and General Counsel at the Cosmopolitan Hotel. Las Vegas is also where Effi and Brian's second and third daughters, Ana and Arya were born.On top of being a mother and wife, along with having a full time job, Effi is the proud co-owner of Kasandrinos International.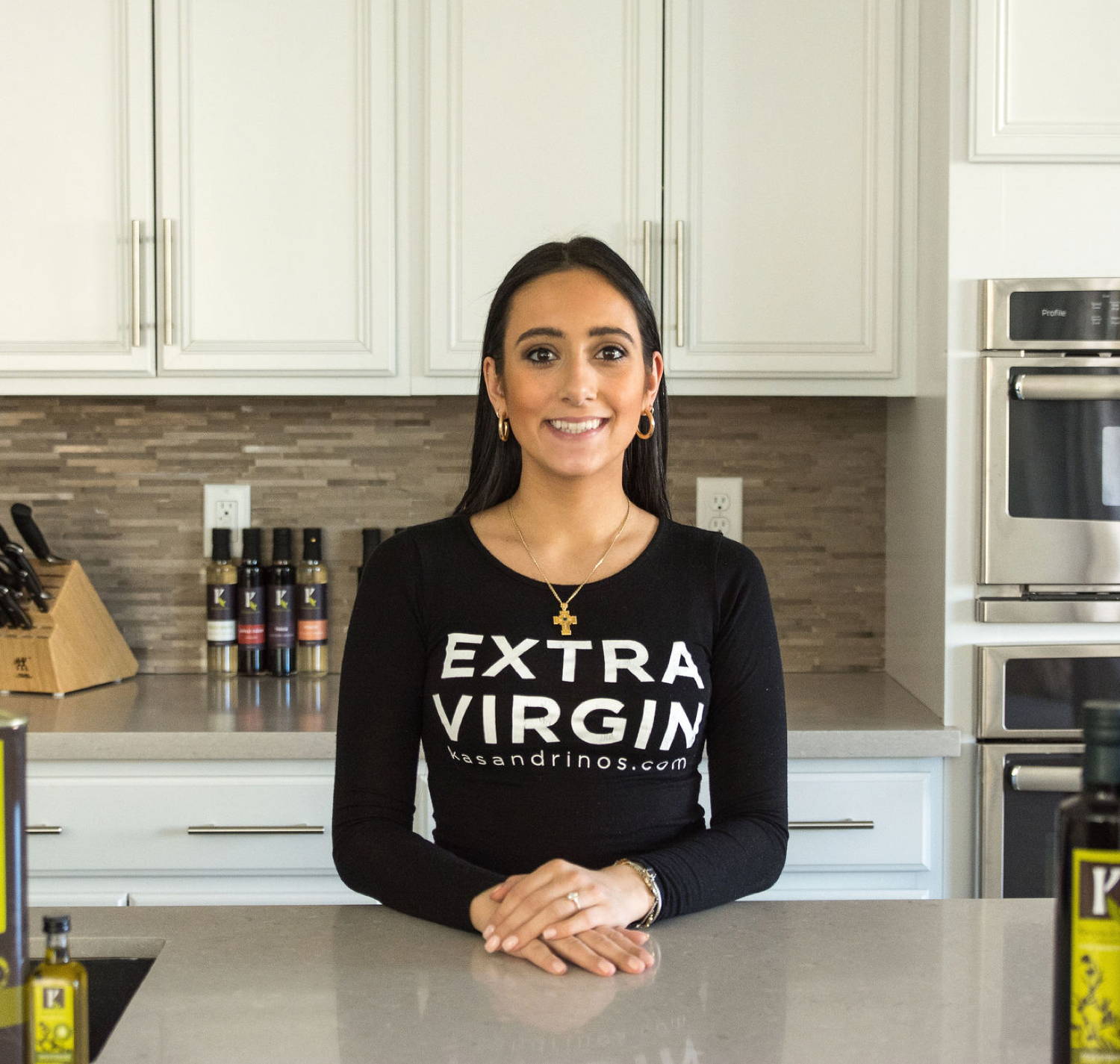 After graduating from Rochester Institute of Technology with a degree in New Media Design, Efrosyni moved to Virginia for a job at an agency doing UX and UI work. Tony at the time was stationed at Virginia Beach, so she would meet up with her cousin for breakfast on the weekends. In 2016 she decided to join her cousins and start working on Kasandrinos.Since then, she has moved to Connecticut to live with her fiance Domenico, who you might see at Paleo FX or in the Kasandrinos instagram stories.Efrosyni goes back to Greece regularly to visit family still living there, get in touch with her roots, and to enjoy the amazing food and climate.