This is a simple yet delicious salad that can be a meal all by itself. Highly nutritious, packed with minerals, protein, and fiber, it will fill you up and it's perfect for meal-prepping as well, as you can make it ahead and store in the fridge for several days. Colorful and vibrant it scores the perfect balance between the earthiness of the lentils, the acidity of the tomatoes and the spiciness of the raw onions while the parsley and cucumber add a unique freshness that compliments the rest of the ingredients.Crumble some feta cheese on top to make it extra-Greek or skip that part if you are on a plant-based diet.Drizzle with a generous dose of extra virgin olive oil and lemon juice and serve with a piece of toasted, rustic bread brushed with olive oil, oregano and coarse salt.Perhaps a glass of delicious red wine to celebrate the simple joys of life.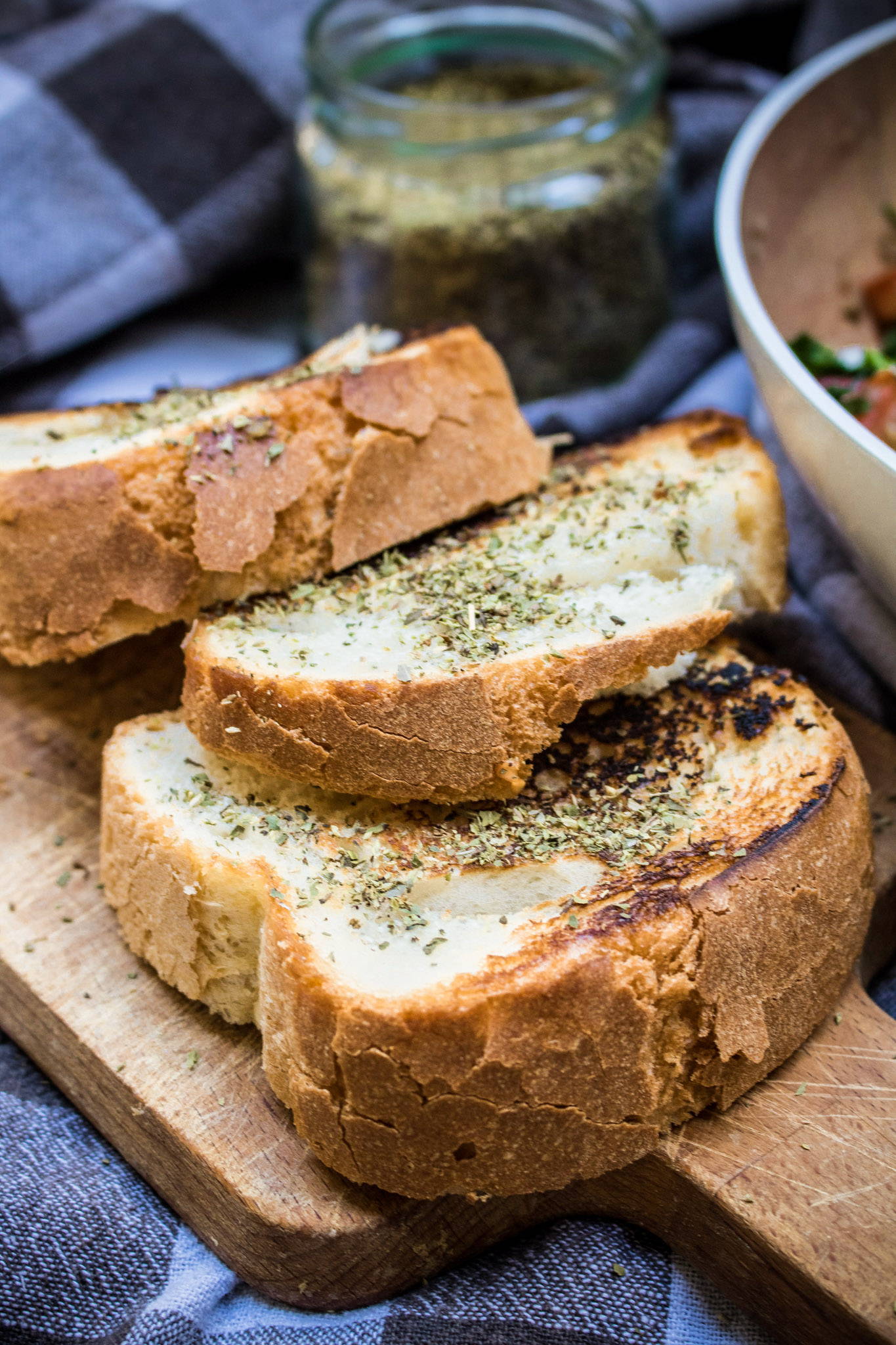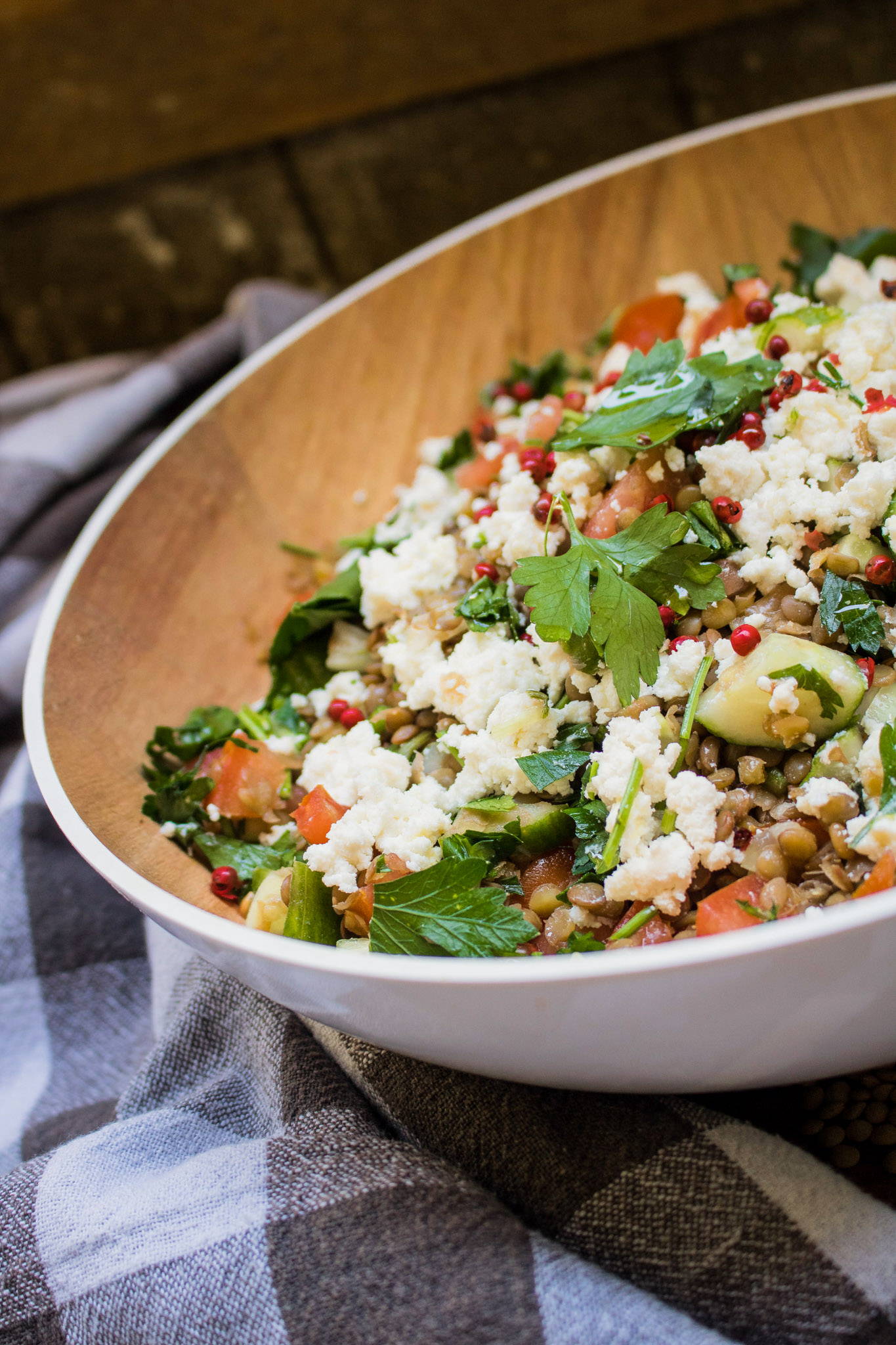 ¾ cup lentils 
2 large tomatoes 
1 cup fresh parsley 
½ medium-sized onion 
½ medium-sized cucumber 
2 tablespoons Kasandrinos Organic extra virgin olive oil (plus extra for brushing the bread –optional) 
½ lemon
Salt and crushed pink pepper to taste (swap pink pepper for black if needed)
 A thick slice of rustic bread and a pinch of oregano (optional) 
¼ cup crumbled feta cheese (optional)
Bring a pot of salted water to a boil and cook the lentils for 15-20 minutes until tender. 
Drain and rinse with cold water. 
In the meantime dice the tomatoes, onions, and cucumbers. 
Roughly chop the parsley. 
Mix Kasandrinos Organic olive oil with the lemon juice to make a simple vinaigrette dressing. 
In a large salad bowl mix the cooked lentils with the tomatoes, onions, parsley, and cucumber. 
Season with salt and pepper. 
Drizzle with the Kasandrinos Organic olive oil vinaigrette and toss to coat evenly. 
If you are using cheese, crumble on top of the salad. 
For the bread, heat a dry pan or skillet and toast a thick slice of bread for a minute on each side until slightly golden brown. 
Brush with olive oil and sprinkle with coarse salt and oregano.