Potatoes are a good staple to have about. You can add potatoes to stretch a meal and be frugal, you can fill them with whatever is handy, or in this case, make a gorgeous pan of Greek potatoes roasted in glossy olive oil and lemon juice. Although this recipe is simplicity personified, it looks luscious and tastes blissfully full-bodied. You'll find variations of this recipe gracing the Greek tables all over the world, but what makes ours even more special is the good olive oil and the fact that we added carrots to make it more winterish than ever!Keep the skin on and give them a good wash. Scrub with a brush and dry them well with a tea towel to remove the moisture.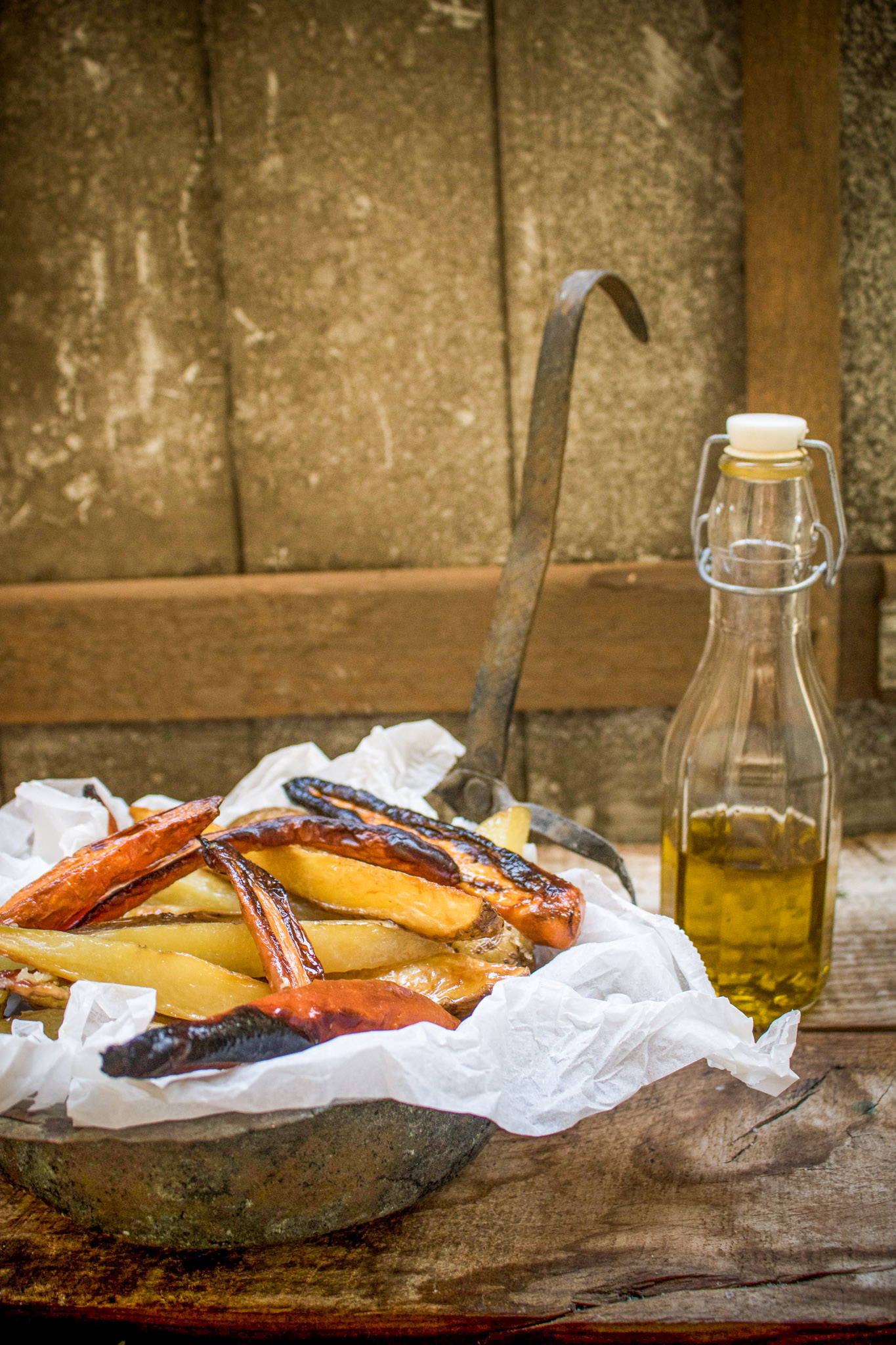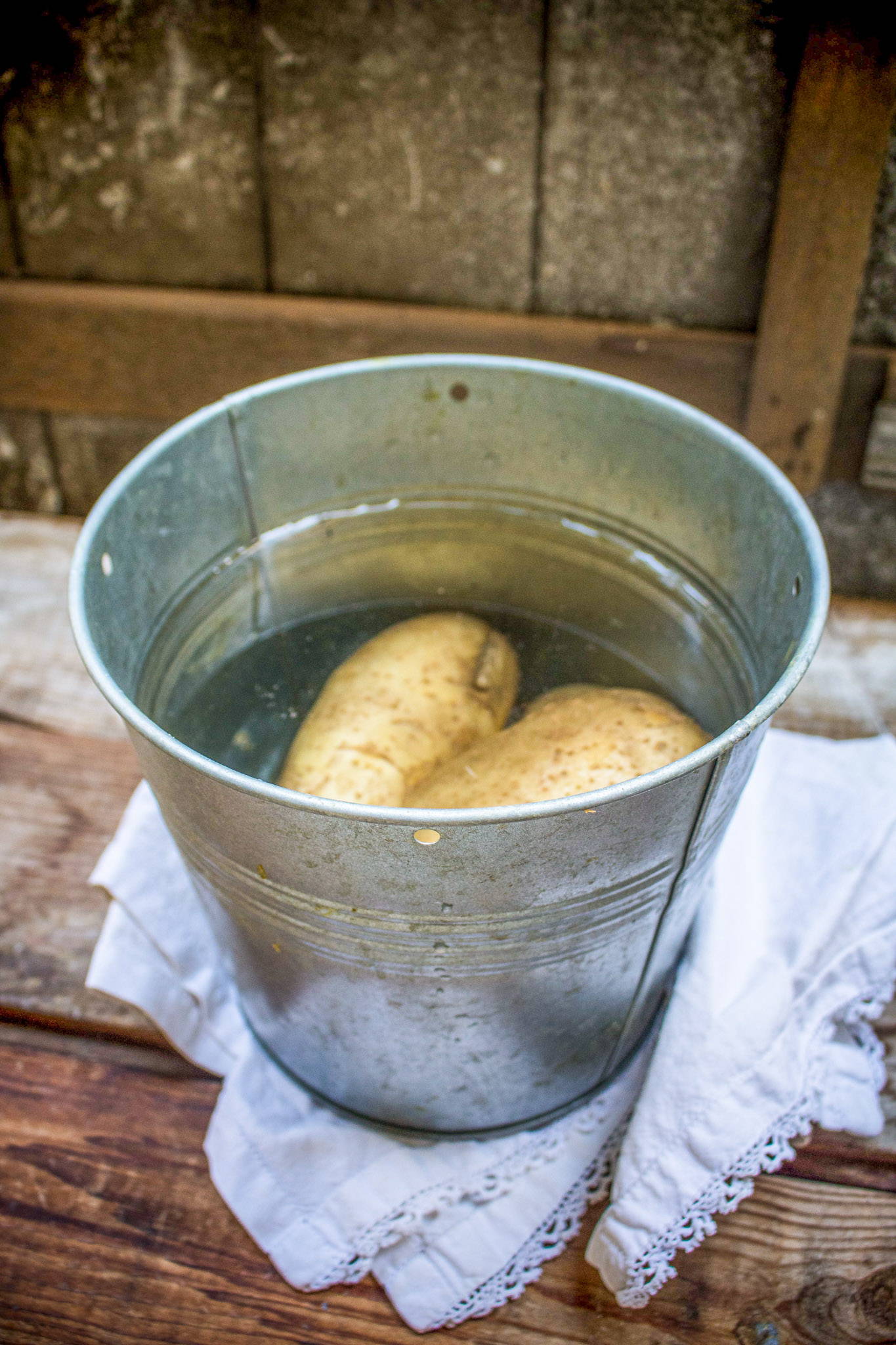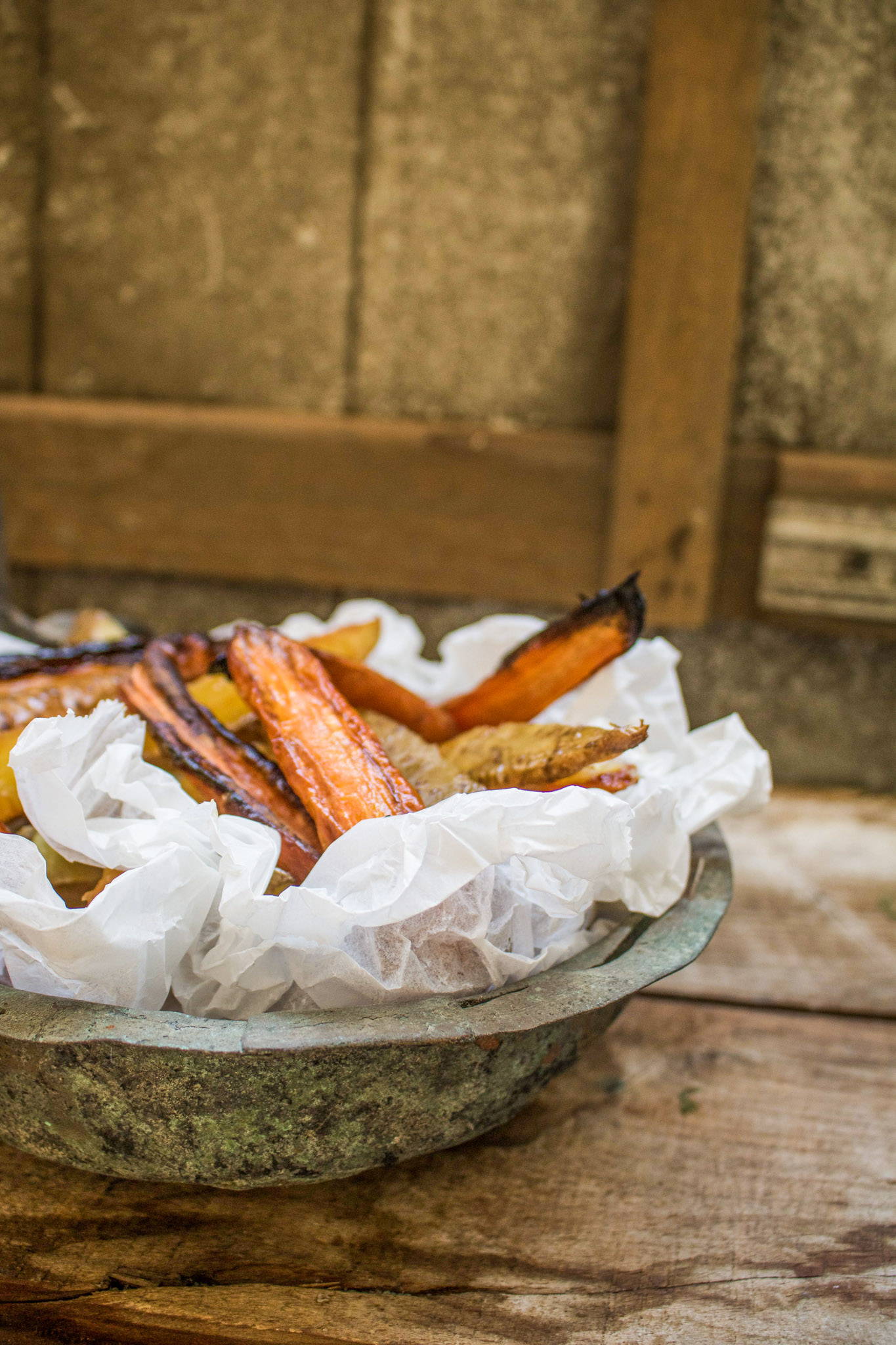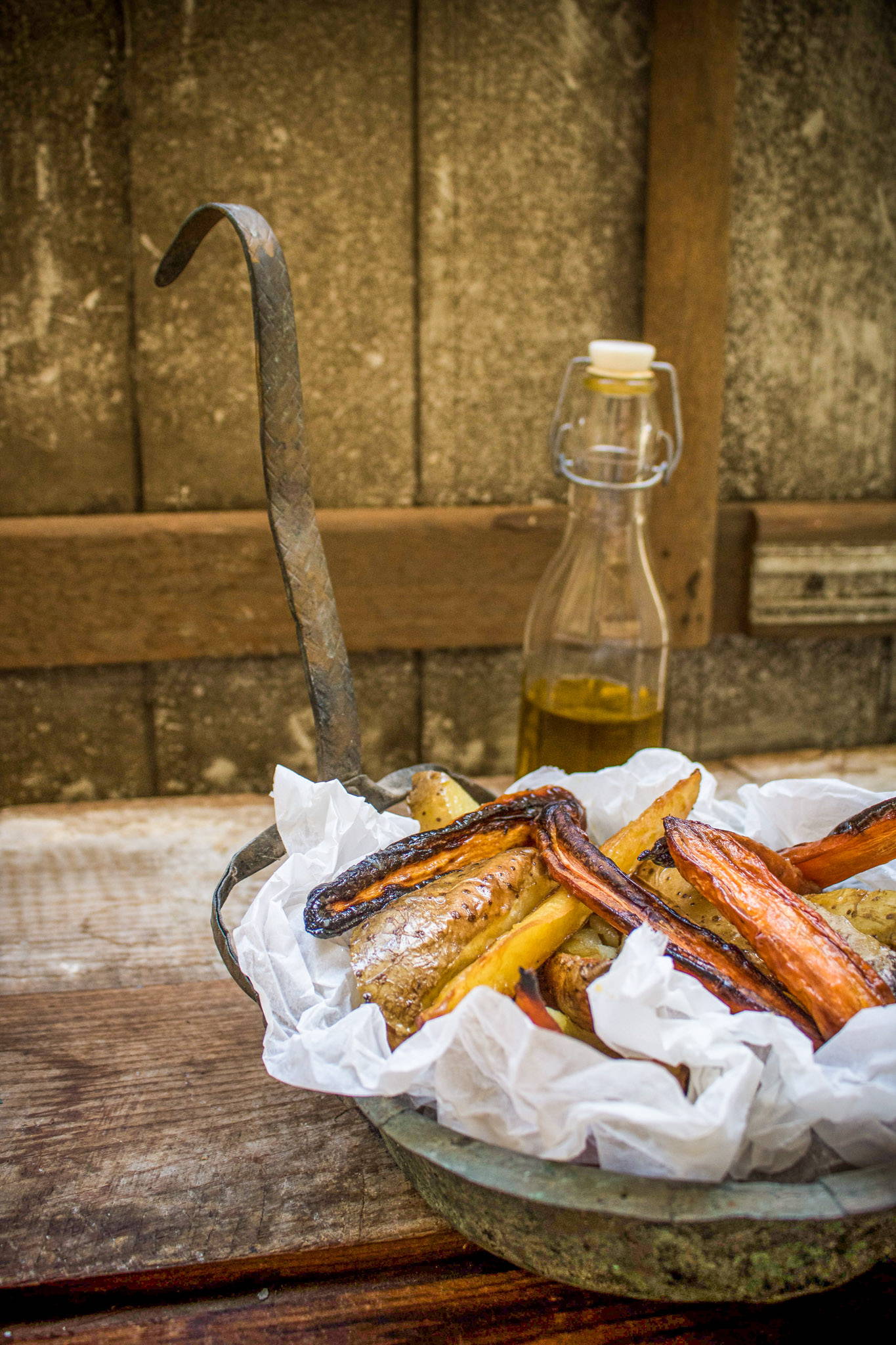 Preparation Time: 15 mins 
Cooking Time: 45 mins
6-7 large potatoes
3-4 carrots
1/3 cup olive oil
2 lemons
Salt and pepper to taste
Preheat the oven at 200°C/ 392°F. 
Slice the potatoes diagonally or chop them in large chunks, and slice the carrots in half, lengthwise. 
Place in a large mixing bowl and rub with salt and pepper. 
Squeeze the juice of the lemons and mix with the olive oil.
Pour over the potatoes and mix well to coat evenly.
Transfer in a deep baking pan and bake in the preheated oven for 40-45 minutes until golden brown on the inside yet tender and moist inside.
Serve warm and enjoy!